AlkaLime - Powder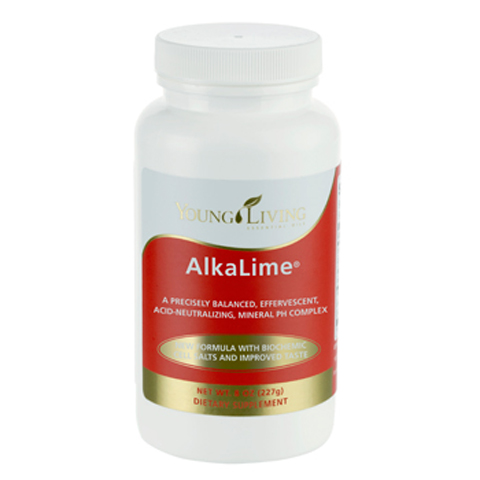 click to enlarge
AlkaLime - Powder
Young Living
Out of Stock
---

AlkaLime®

AlkaLime® is a precisely-balanced alkaline mineral complex formulated to neutralize acidity and maintain desirable pH levels in the body. Infused with lemon and lime essential oils and organic whole lemon powder, AlkaLime also features enhanced effervescence and biochemic cell salts for increased effectiveness. A balanced pH is thought to play an important role in maintaining overall health and vigor.
Young Living Nutritional Supplements
Young Living sells food and dietary supplements of the highest quality that are enriched with therapeutic-grade essential oils. One of the greatest threats to health in our fast-paced society is the highly processed, chemical-, fat-, and sugar-laden foods eaten on a daily basis. A great need of the modern world is convenience foods rich in nutrition. Young Living creates food products similar to those eaten by people who live to an old age, while remaining healthy, alert, and self sufficient. All food products contain nutrient-dense, natural, whole ingredients and are free of sugars and artificial sweeteners. Dr. Gary Young discovered in clinical practice while doing bacteriology studies with the blood that there was a substantial amount of undigested protein in the blood serum that could not penetrate the cell membrane because of low oxygen levels. When he enhanced foods and supplements with essential oils, he did not detect any undigested food in the blood. He also discovered that supplements enhanced with essential oils increase the absorption of food nutrients and aid in the detoxification of the body.
How To Use: Add one level teaspoon into 4–6 ounces of distilled water, mix thoroughly, and drink immediately. Mix only with water. Take 1–3 times daily, one hour before meals or retiring to bed as an aid in alkalizing.
Ingredients: