Blood Pressure Formula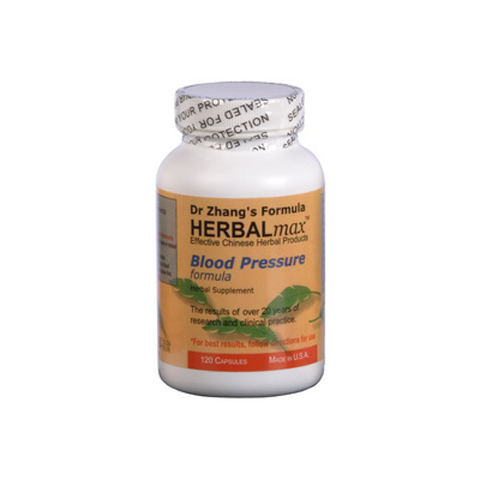 click to enlarge
Blood Pressure Formula
Herbalmax
---

Blood Pressure Formula
About 1 in 3 adults in the United States has high blood pressure (HBP or hypertension), which increases the risk for heart disease and stroke, the first and third leading causes of death in the United States.[1] Persistent high blood pressure is also a leading cause of chronic kidney failure.[2] Even moderate elevation of arterial blood pressure leads to shortened life expectancy. Beginning at a systolic pressure of 115 mmHg and diastolic pressure of 75 mmHg (written as 115/75 mmHg), cardiovascular disease risk doubles for each increment of 20/10 mmHg.[3]
High blood pressure itself usually has no symptoms. You can have it for years without knowing it. During this time, it can damage the heart, blood vessels, kidneys, and other parts of the body. This is why knowing your blood pressure numbers is important, even when you're feeling fine.
Classification
The table below shows blood pressure criteria for defining normal blood pressure, pre-hypertension, hypertension (stages I and II). The ranges in the table apply to most adults (aged 18 and older) who don't have short-term serious illnesses. Patients with blood pressures over 130/80 mmHg along with Type 1 or Type 2 diabetes, or kidney disease require further treatment.[3]

High blood pressure can be classified as either primary or secondary. Primary hypertension means that no medical cause can be found to explain the raised blood pressure and represents about 90-95% of hypertension cases.[4][5][6] Secondary hypertension indicates that the high blood pressure is a result of another condition, such as kidney disease or tumors.
Signs and symptoms
Mild to moderate primary hypertension usually has no warning signs or symptoms. Severe hypertension is associated with headache, somnolence, confusion, visual disturbances, and nausea and vomiting. Retinas are affected with narrowing of arterial diameter, copper or silver wire appearance, exudates, hemorrhages, or papilledema.
Common Causes
While the most prevalent (90-95% of cases) hypertension type - primary hypertension - has an unknown cause, there are many factors such as sedentary lifestyle, stress, visceral obesity, potassium deficiency (hypokalemia), obesity (more than 85% of cases occur in those with a body mass index greater than 25), salt (sodium) sensitivity, alcohol intake, and vitamin D deficiency. High blood pressure risk also increases with aging, some inherited genetic mutations and family history.
Secondary hypertension by definition results from an identifiable underlying secondary cause. It is much less common than primary hypertension, affecting only 5% of cases. It has many different causes including endocrine diseases (such as Cushing's syndrome - an excessive secretion of the hormone cortisol by the adrenal glands), kidney diseases, and tumors. It also can be a side effect of many medications.
Treatment
Lifestyle Modifications
The process of managing hypertension according the guidelines of the British Hypertension Society suggest that non-pharmacological options should be explored in all patients who are hypertensive or pre-hypertensive. Lifestyle changes such as the DASH (Dietary Approaches to Stop Hypertension) diet, physical exercise, and weight loss have been shown to significantly reduced blood pressure in people with high blood pressure.[7] If hypertension is high enough to justify immediate use of medications, lifestyle changes are initiated concomitantly.

Medications
There are many classes of medications for treating hypertension. The aim of treatment is often to achieve blood pressure of[8] Each added drug may reduce the systolic blood pressure by 5–10 mmHg, thus multiple drugs are often necessary to achieve the desired blood pressure level.
Commonly Used Drugs Include:
ACE inhibitors: captopril, enalapril, fosinopril (Monopril), lisinopril (Zestril), quinapril, ramipril (Altace)
Angiotensin II receptor antagonists (where ACE inhibitors are not tolerated): telmisartan (Micardis, Pritor), irbesartan (Avapro), losartan (Cozaar), valsartan (Diovan), candesartan (Amias), olmesartan (Benicar, Olmetec)
Calcium channel blockers: nifedipine (Adalat), amlodipine (Norvasc), diltiazem, verapamil
Diuretics: bendroflumethiazide, chlorthalidone, hydrochlorothiazide (HCTZ).
Natural supplements should be used as a part of an overall program that includes dietary and lifestyle changes as referenced above.
References
CDC. Health, United States, 2008. Hyattsville, MD: National Center for Health Statistics; 2008.

Pierdomenico SD, Di Nicola M, Esposito AL, et al. (June 2009). "Prognostic Value of Different Indices of Blood Pressure Variability in Hypertensive Patients". American Journal of Hypertension 22 (8): 842–7. doi:10.1038/ajh.2009.103. PMID 19498342.

Chobanian AV, Bakris GL, Black HR, et al. (December 2003). "Seventh report of the Joint National Committee on Prevention, Detection, Evaluation, and Treatment of High Blood Pressure". Hypertension 42 (6): 1206–52. doi:10.1161/01.HYP.0000107251.49515.c2. PMID 14656957.

Carretero OA, Oparil S (January 2000). "Essential hypertension. Part I: definition and etiology". Circulation 101 (3): 329–35. PMID 10645931.

Oparil S, Zaman MA, Calhoun DA (November 2003). "Pathogenesis of hypertension". Ann. Intern. Med. 139 (9): 761–76. PMID 14597461.

Hall, John E.; Guyton, Arthur C. (2006). Textbook of medical physiology. St. Louis, Mo: Elsevier Saunders. p. 228. ISBN 0-7216-0240-1.

Blumenthal JA, Babyak MA, Hinderliter A, et al. (January 2010). "Effects of the DASH diet alone and in combination with exercise and weight loss on blood pressure and cardiovascular biomarkers in men and women with high blood pressure: the ENCORE study". Arch. Intern. Med. 170 (2): 126–35. doi:10.1001/archinternmed.2009.470. PMID 20101007.

Shaw, Gina (2009-03-07). "Prehypertension: Early-stage High Blood Pressure". WebMD
_____________________________________________
A Clinically Proven, Safe, And Effective Natural Remedy To Lower Blood Pressure
Dr. Zhang's HERBALmax Blood Pressure Formula is a safe, non-addictive, 100% natural herbal remedy designed to help lowering blood pressure levels naturally and smoothly. The Blood Pressure Formula has been designed to safely lower blood pressure and promote complete cardiovascular health. Directed use of this blood pressure-lowering remedy can help to prevent heart disease and stroke, as well as ensure healthy arteries.

The Blood Pressure Formula is designed to be best suited for moderate high blood pressure. In Dr. Zhang's clinical experience, most patients have achieved amazing positive results with this remedy. Furthermore, notable improvement can usually be seen within just 1-3 days. This formula has no known side effects. As always, all herbs used in HERBALmax products are of the highest quality to ensure safety and effectiveness.

Designed For: Beginning or Middle Stage High Blood Pressure.
Directions For Use: 2 capsules, twice a day on empty stomach or between meals.

Active Ingredients: Chrysanthemum Flowers, Sickle Senna, Self-Heal, Morning Star.
Disclaimer: High blood pressure is a serious condition; if symptoms persist, contact your physician. HERBALmax products are dietary supplements. These statements have not been evaluated by the Food and Drug Administration. This product is not intended to diagnose, treat, cure, or prevent any disease.
_____________________________________________
About Dr. Zhang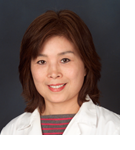 Dr. Lihua Zhang, PhD, OMD is an herbal pharmacologist and licensed acupuncturist in Los Angeles, California. She is an expert in Chinese medicine and has been in this field since 1978. In her earlier years as an herbal pharmacology researcher, Dr. Zhang was a faculty member at the Institute of Herbal Medicine at Heilongjiang University of Chinese Medicine - one of the premier Chinese medical universities in China. Dr. Zhang came to the Unite State in 1994. In 2006, Dr. Zhang was named The Best of the Best Doctor in Town by six local magazines (Beverly Hills, Pacific Palisades, Malibu, Brentwood, Bel Air, and Santa Monica magazine).

Dr. Zhang has authored and co-authored over 30 scientific articles as well as two books. Her comprehensive textbook, Complete Guide for Identifying and Characterizing Chinese Herbs, was named one of the best scientific books by the Chinese government when published in 1993. Dr. Zhang was also awarded First Prize for her research by the Chinese government in 1992. In 1994, Dr. Zhang arrived in the United States and received the Best Paper award from the 1st World Traditional Medicine Conference.

As one of the very few scholars of both herbal pharmacology and Chinese medicine, Dr. Zhang is able to bridge both disciplines, bringing advanced scientific knowledge of herbal products to the American public. Over the years, Dr. Zhang has successfully treated thousands of patients using these products in her clinical practice.
About HERBALmax Formulas

HERBALmax products were originally developed by Dr. Lihua Zhang to meet the myriad health needs of patients in her active clinical practice. After seeing the benefits derived by her many patients over the years, Dr. Zhang decided to make these products available to the general public. Drawing upon her dual expertise in both traditional Chinese medicine and the highly technical field of herbal pharmacology, Dr. Zhang has developed each HERBALmax product using only specially selected herbs from among tens of thousands of traditional Chinese herbs. The herbal ingredients in HERBALmax products have been subjected to wide ranging scientific study by medical scholars, and have been used for thousands of years by the Chinese people.

HERBALmax products are standardized concentrations of 100% natural Chinese herbs. HERBALmax products use no synthesized herbal extracts. Instead, Dr. Zhang insists on using herbal concentrates to retain the natural character of the herbs from which HERBALmax products are made. In addition, the products contain no artificial preservatives, sugar, starch or other fillers. HERBALmax products are made with the finest quality herbs and produced to the highest standards. HERBALmax formulas are non-habit forming with no toxic properties or harmful side effects.

All of the HERBALmax formulas have been used in Dr. Zhang's clinical practice over many years with proven positive results. These products have become very popular among doctors and other health care providers. Many doctors are using the HERBALmax line of products for patients who have allergic reactions or serious side effects to medication. Others use the products for patients who seek natural solutions to their health problems.

The Unique Features of HERBALmax Products Include:

Fast-acting. In Dr. Zhang's clinical practice, the effectiveness is typically seen within just 1-3 days.


Each HERBALmax product is designed using the principles of traditional Chinese medicine and modern science. The ingredients have been selected from thousands of Chinese herbs and formulated based upon scientific research and extensive clinical feedback. HERBALmax products are carefully created using only the highest quality herbs in the right amounts and proper formulations for optimal effectiveness and safety.


HERBALmax products contain no artificial preservatives, sugar, starch or other fillers. Dr. Zhang insists on using herbal concentrates, rather than extracts, to retain the natural character of the herbs and to avoid food or drug interactions. As part of Dr. Zhang's commitment to ensure quality and safety, each ingredient undergoes strict laboratory analysis before being used for manufacturing.


HERBALmax formulas are non-habit forming with no toxic properties or known harmful side effects.