Withdrawal Support Formula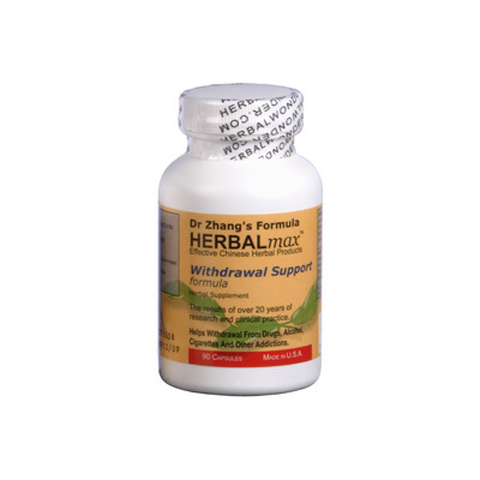 click to enlarge
Withdrawal Support Formula
Herbalmax
100 capsules 500 mg each
---

Withdrawal Support Formula
Withdrawal Support Formula is designed to help withdrawal from addictive substances such as drugs, alcohol and tobacco. The formula is designed to quickly reduce symptoms caused by addiction withdrawal and reduce desire for substance use.

In Dr. Zhang's clinical experience, people can gradually reduce reliance on addictive substances and a typical course to complete withdrawal takes 6-12 weeks. In Dr. Zhang's experience, serious drug addictions may require additional time. The formula has no known side effects and has shown no evidence of being habit-forming, and usage can be stopped at any time. Chronic addictions are often caused by underlying depression or anxiety. Addictive substances may also cause a long period of fatigue, depression or anxiety. When the addiction is overcome, start taking the Anxiety Formula plus either the Mood & Fatigue Formula or the Depression & Fatigue Formula until you no longer feel you need any additional support.
Directions For Use: 2-3 capsules in the morning on a empty stomach or between meals and 2 capsules in the afternoon. Take 1-2 capsules in the evening. Take 1-2 capsules at midnight if needed.
Active Ingredients: Herba Artemisiae, Astragalus Hoantchy, Radix Codonopsitis Pilosulae, Radix Ligustici Chuanxiong, Anemarrhena Rhizome, Ophiopogon japonicus, Schisandra, Lily Bulb.
Disclaimer: HERBALmax products are dietary supplements. These statements have not been evaluated by the Food and Drug Administration. This product is not intended to diagnose, treat, cure, or prevent any disease.
_____________________________________________
About Dr. Zhang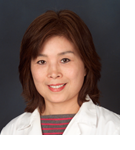 Dr. Lihua Zhang, PhD, OMD is an herbal pharmacologist and licensed acupuncturist in Los Angeles, California. She is an expert in Chinese medicine and has been in this field since 1978. In her earlier years as an herbal pharmacology researcher, Dr. Zhang was a faculty member at the Institute of Herbal Medicine at Heilongjiang University of Chinese Medicine - one of the premier Chinese medical universities in China. Dr. Zhang came to the Unite State in 1994. In 2006, Dr. Zhang was named The Best of the Best Doctor in Town by six local magazines (Beverly Hills, Pacific Palisades, Malibu, Brentwood, Bel Air, and Santa Monica magazine).

Dr. Zhang has authored and co-authored over 30 scientific articles as well as two books. Her comprehensive textbook, Complete Guide for Identifying and Characterizing Chinese Herbs, was named one of the best scientific books by the Chinese government when published in 1993. Dr. Zhang was also awarded First Prize for her research by the Chinese government in 1992. In 1994, Dr. Zhang arrived in the United States and received the Best Paper award from the 1st World Traditional Medicine Conference.

As one of the very few scholars of both herbal pharmacology and Chinese medicine, Dr. Zhang is able to bridge both disciplines, bringing advanced scientific knowledge of herbal products to the American public. Over the years, Dr. Zhang has successfully treated thousands of patients using these products in her clinical practice.
About HERBALmax Formulas

HERBALmax products were originally developed by Dr. Lihua Zhang to meet the myriad health needs of patients in her active clinical practice. After seeing the benefits derived by her many patients over the years, Dr. Zhang decided to make these products available to the general public. Drawing upon her dual expertise in both traditional Chinese medicine and the highly technical field of herbal pharmacology, Dr. Zhang has developed each HERBALmax product using only specially selected herbs from among tens of thousands of traditional Chinese herbs. The herbal ingredients in HERBALmax products have been subjected to wide ranging scientific study by medical scholars, and have been used for thousands of years by the Chinese people.

HERBALmax products are standardized concentrations of 100% natural Chinese herbs. HERBALmax products use no synthesized herbal extracts. Instead, Dr. Zhang insists on using herbal concentrates to retain the natural character of the herbs from which HERBALmax products are made. In addition, the products contain no artificial preservatives, sugar, starch or other fillers. HERBALmax products are made with the finest quality herbs and produced to the highest standards. HERBALmax formulas are non-habit forming with no toxic properties or harmful side effects.

All of the HERBALmax formulas have been used in Dr. Zhang's clinical practice over many years with proven positive results. These products have become very popular among doctors and other health care providers. Many doctors are using the HERBALmax line of products for patients who have allergic reactions or serious side effects to medication. Others use the products for patients who seek natural solutions to their health problems.

The Unique Features of HERBALmax Products Include:

Fast-acting. In Dr. Zhang's clinical practice, the effectiveness is typically seen within just 1-3 days.


Each HERBALmax product is designed using the principles of traditional Chinese medicine and modern science. The ingredients have been selected from thousands of Chinese herbs and formulated based upon scientific research and extensive clinical feedback. HERBALmax products are carefully created using only the highest quality herbs in the right amounts and proper formulations for optimal effectiveness and safety.


HERBALmax products contain no artificial preservatives, sugar, starch or other fillers. Dr. Zhang insists on using herbal concentrates, rather than extracts, to retain the natural character of the herbs and to avoid food or drug interactions. As part of Dr. Zhang's commitment to ensure quality and safety, each ingredient undergoes strict laboratory analysis before being used for manufacturing.


HERBALmax formulas are non-habit forming with no toxic properties or known harmful side effects.