Fermented Cacao Powder | Organic | Raw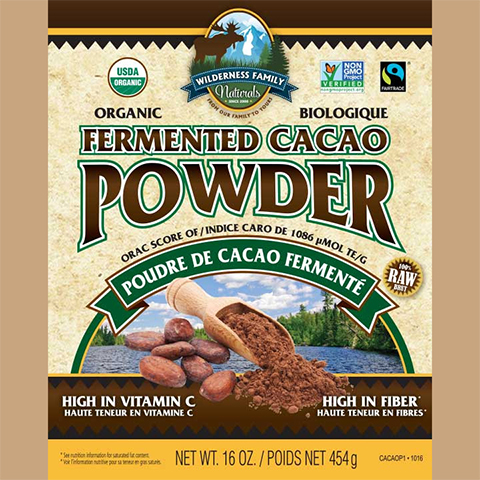 click to enlarge
Fermented Cacao Powder | Organic | Raw
Wilderness Family Naturals
---
Fermented Cacao Powder | Organic | Raw
We are thrilled to announce that our Fermented Cacao Powder is now Fair Trade Certified through Fair Trade America. We want to make sure that we are doing our part to even out global trade inequalities by paying fair prices.

Cacao is the bean that chocolate is made from. In its raw state, it contains more antioxidant flavonoids than red wine, green tea, and blueberries. Our raw cacao is high in fiber and vitamin C and a good source of iron and protein!

WFN cacao powder is certified organic and raw cacao. The farmers who cultivate the beans that it's made from grow the crops on their own land using the same sustainable methods that have been used for generations. These cacao beans are of the Forastero, Trinitario and Criollo varieties, grown in the Dominican Republic. They are USDA certified organic and packed by Wilderness Family Naturals in the USA.

The fermented cacao powder is created by cold-pressing raw, organic cacao beans into a pressed cake separating the oil from the protein and fiber. The temperature is never allowed to exceed 120° F and is usually 104° F (all other cocoa powders are exposed to temperatures as high as 300° F!). A high-accuracy thermometer monitors the process. The remaining dry 'cake-like' material is then cold-ground and fine-milled so that only the finest raw cacao particles become the finished product.

This raw cacao powder has antioxidant activity as exhibited by an ORAC score of 1086 μmol TE/g.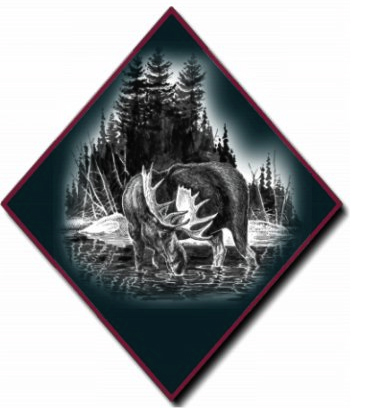 About Wilderness Family Naturals

Wilderness Family Naturals is here to serve you from the pristine wilderness of Northeastern Minnesota. We are located on the North Shore of Lake Superior at the edge of the Superior National Forrest, in an untouched, unpolluted land teaming with wolves, moose, beaver and bald eagles. This area of the United States has some of the purest water and freshest air in the entire country and the soil here has never been depleted by farming or contaminated by industry. For over 20 years Ken and Annette have purposed to live clean healthy lives, believing that a diet with nutrient dense foods is key.

Initially, Wilderness Family Naturals began in the home of Ken and Annette Fischer, 20 miles from phone lines, electric lines, septic systems, indoor plumbing or plowed roads. In 2000, from the peace and quiet of the wilderness and with the help of their children, they began supplying healthy, nutrient dense foods over the internet. For the first 3 years WFN, which began as a simple family business, grew substantially as they worked to bless people with healthy foods and supplements.

Soon they were forced to move to a small town about 20 miles away where they could have UPS and US mail service and the ability to hire employees. Today, Wilderness Family Naturals is in the neighboring town of Silver Bay, MN and employs close to 30 people. It is still run by Ken and Annette Fischer; however, many wonderful people from the surrounding community come each day to help serve you.

Wilderness Family Naturals was created to help anyone who is looking for high quality, healthy food.

More Detail