Oil Of Oregano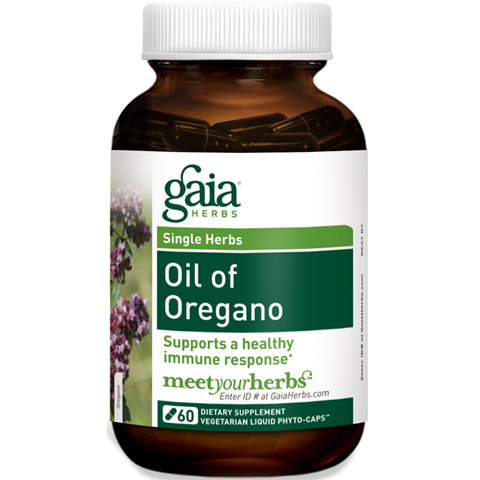 click to enlarge
Oil Of Oregano
Gaia Herbs
60 Liquid Phyto-Caps
---

Oil Of Oregano
A natural antioxidant source, Oil of Oregano contains phytochemicals which support the body's natural resistance. Gaia Herbs' supercritical CO2 extract of Oregano volatile oils contains phenols, including Carvacrol and Thymol. These oils help support a healthy microbial environment in the intestines and a healthy immune response.
About "Single Herbs"
Individual herbs in their vibrant, natural form support each person uniquely.* Gaia Herbs' Single Herbs contain concentrated extracts of an individual herb, to deliver Nature's vitality to you.
Featured Herb: Oregano
Suggested Use:
Adults take 1 capsule 2 times daily between meals. Suggested maximum time of use 2-4 weeks or as recommended by your health care practitioner.
Note: Not to be used during pregnancy or lactation. If you have a medical condition or take pharmaceutical drugs please consult with your doctor before using this product. Keep away from children. Use only as directed on label. Safety sealed for your protection. Keep bottle capped at all times and store in a cool dry place. Natural separation may occur. This does not affect product quality.