Angelica Essential Oil - 5ml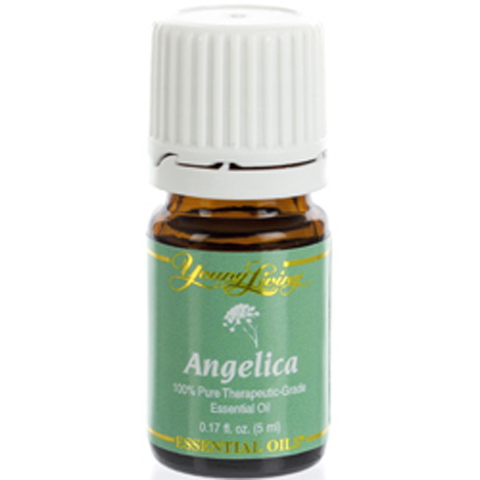 click to enlarge
Angelica Essential Oil - 5ml
Young Living
---
Angelica Essential Oil - 5ml
Angelica oil (Angelica archangelica) has soothing qualities that help relax nerves and muscles. In Germany, angelica was historically referred to as the "oil of angels," in part because of its ability to calm anxiety, restore happy memories, and bring peaceful sleep. Traditional medicine practitioners used angelica as a stimulant, digestive tonic, and expectorant.
How To Use: Dietary: Dilute one drop with V-6™ Enhanced Vegetable Oil Complex or other vegetable oil (e.g., virgin coconut, olive, almond). Put in a capsule and take up to three times daily or as needed. Topical: Dilute one drop with V-6 or other vegetable oil; apply to desired area. Aromatic: Diffuse up to 30 minutes three times daily. Keep out of reach of children. If you are pregnant, nursing, taking medication, or have a medical condition, consult a health-care practitioner prior to use. Avoid direct sunlight for up to 12 hours after applying product.
Ingredients: 100% pure therapeutic grade angelica (Angelica archangelica) seed/root essential oil.