Coconut Milk | Organic

click to enlarge
Coconut Milk | Organic
Wilderness Family Naturals
8.45 fl oz.
---
Coconut Milk | Organic
Coconut milk is made by pressing the white flesh of freshly opened coconuts. The resulting "cream" is composed mainly of coconut oil (40%) and complex carbohydrates. This cream is very rich and thick. It is then diluted with purified water to 17% fat.
Coconut Milk has a subtle coconut flavor and is richer tasting than other nut and seed milks because of its high fat content. It can be used as a milk substitute in recipes, poured over cereal, or drank by the glass. With just a little sweetener, it works great for ice cream, puddings, and smoothies.
Wilderness Family Naturals' liquid coconut milk, and coconut cream are made using state-of-the-art equipment and the product has excellent quality. There is very little separation of the fats, and it pours like other milk. However, because it is so high in fat (coconut oil), when it is stored at temperatures below 76 degrees these fats solidify, causing the milk or cream to become very thick. The colder it is, the more viscous the product becomes. Both the milk and cream can be blended with fruit juices such as pineapple juice, coconut water or water (and maybe a little honey or natural sweetener) to make a less rich coconut milk that pours more easily during the winter months.
_______________________________
Coconut Red Lentil Soup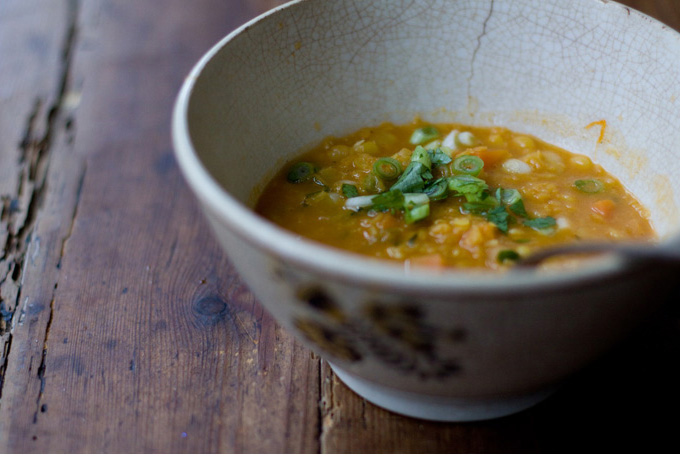 This is a lovely Lentil Soup is based on a South Indian recipe for dal in the Esalen Cookbook. One can choose to prepare this soup to be lighter by adding more liquid, or can just as easily choose to make a more hearty soup by allowing it to cook longer and thicken. This is a very wonderful vegetarian soup and is excellent for any time of year.
Ingredients:
1 cup / 7 oz / 200g yellow split peas

1 cup 7 oz / 200g red split lentils (masoor dal)

7 cups / 1.6 liters water

1 medium carrot, cut into 1/2-inch dice

2 tablespoons fresh peeled and minced ginger

2 tablespoons curry powder

2 tablespoons butter or ghee

8 green onions (scallions), thinly sliced

1/3 cup / 1.5 oz / 45g golden raisins

1/3 / 80 ml cup tomato paste
1 14-ounces of coconut milk

2 teaspoons fine grain sea salt

one small handful cilantro, chopped
Cooked brown rice or farro, for serving (optional)
Directions: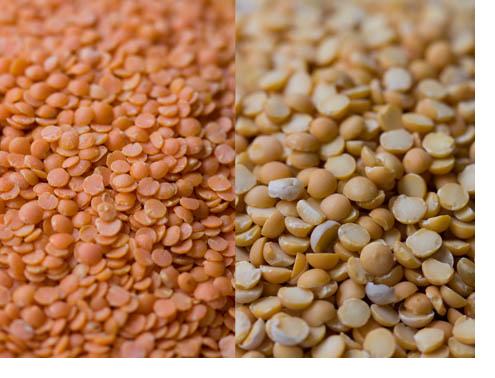 Give the split peas and lentils a good rinse - until they no longer put off murky water. Place them in an extra-large soup pot, cover with the water, and bring to a boil. Reduce heat to a simmer and add the carrot and 1/4 of the ginger. Cover and simmer for about 30 minutes, or until the split peas are soft.
In the meantime, in a small dry skillet or saucepan over low heat, toast the curry powder until it is quite fragrant. Be careful though, you don't want to burn the curry powder, just toast it. Set aside. Place the butter in a pan over medium heat, add half of the green onions, the remaining ginger, and raisins. Saute for two minutes stirring constantly, then add the tomato paste and saute for another minute or two more.
Add the toasted curry powder to the tomato paste mixture, mix well, and then add this to the simmering soup along with the coconut milk and salt. Simmer, uncovered, for 20 minutes or so. The texture should thicken up, but you can play around with the consistency if you like by adding more water, a bit at a time, if you like. Or simmer longer for a thicker consistency.
Serves: 6.
Prep time: 10 min
Cook time: 35 min
_______________________________
Thai Chicken with Basil Stir Fry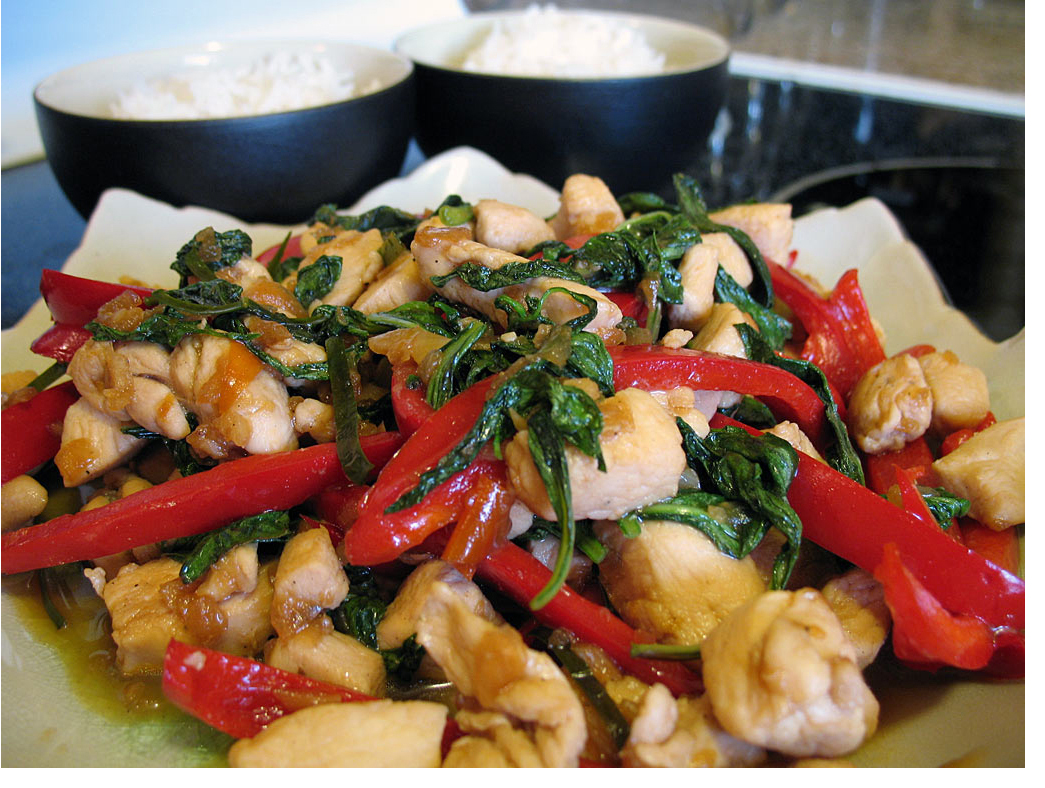 Ingredients:

2 cups

jasmine rice (uncooked)

1 qt

water

3

/4

cup coconut milk

3 tbsps

soy sauce
3 tbsps coconut vinegar
1

1

/2

tbsps fish sauce

3

4

tsp red pepper flakes

1 tbsp

olive oil

1

onion (sliced)

2 tbsps

ginger root (fresh, minced)

3 cloves

minced garlic

2 lbs

boneless chicken breast halves (skinless boneless chicken breast halves cut into

1

2

inch strips)

3

shiitake mushrooms (sliced)

5

green onions (chopped)
1

1

/2

cups fresh basil leaves (chopped)
Directions:
1) Bring rice and water to a boil in a pot. Cover, reduce heat to low, and simmer 20 minutes.

2) In a bowl, mix the coconut milk, soy sauce, rice wine vinegar, fish sauce, and red pepper flakes.

3) In a skillet or wok, heat the oil over medium-high heat. Stir in the onion, ginger, and garlic, and cook until lightly browned. Mix in chicken strips, and cook about 3 minutes, until browned. Stir in the coconut milk sauce. Continue cooking until sauce is reduced be about 1/3. Mix in mushrooms, green onions, and basil, and cook until heated through. Serve over the cooked rice.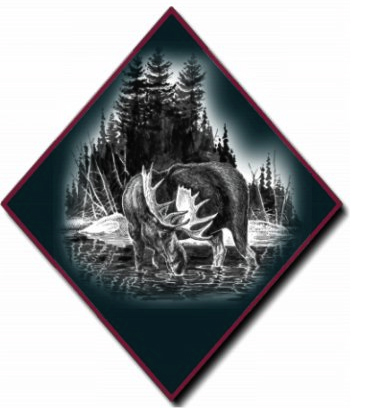 About Wilderness Family Naturals

Wilderness Family Naturals is here to serve you from the pristine wilderness of Northeastern Minnesota. We are located on the North Shore of Lake Superior at the edge of the Superior National Forrest, in an untouched, unpolluted land teaming with wolves, moose, beaver and bald eagles. This area of the United States has some of the purest water and freshest air in the entire country and the soil here has never been depleted by farming or contaminated by industry. For over 20 years Ken and Annette have purposed to live clean healthy lives, believing that a diet with nutrient dense foods is key.

Initially, Wilderness Family Naturals began in the home of Ken and Annette Fischer, 20 miles from phone lines, electric lines, septic systems, indoor plumbing or plowed roads. In 2000, from the peace and quiet of the wilderness and with the help of their children, they began supplying healthy, nutrient dense foods over the internet. For the first 3 years WFN, which began as a simple family business, grew substantially as they worked to bless people with healthy foods and supplements.

Soon they were forced to move to a small town about 20 miles away where they could have UPS and US mail service and the ability to hire employees. Today, Wilderness Family Naturals is in the neighboring town of Silver Bay, MN and employs close to 30 people. It is still run by Ken and Annette Fischer; however, many wonderful people from the surrounding community come each day to help serve you.

Wilderness Family Naturals was created to help anyone who is looking for high quality, healthy food.
More Detail