Cellfood Essential Silica Formula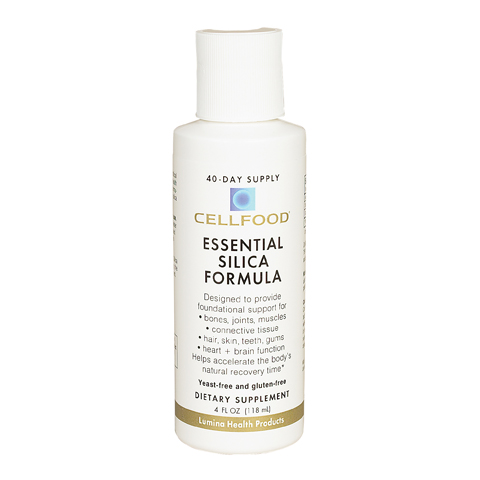 click to enlarge
Cellfood Essential Silica Formula
Lumina Health Products
4 fl. oz. ( 118 ml )
---

CELLFOOD ESSENTIAL SILICA FORMULA
Being overweight is a serious health problem that's been linked to high blood pressure, heart disease, diabetes, and cancer. Recent studies show that one third of Americans are overweightOur bodies need silica. In our youth, our tissues absorb and maintain high levels of silica— enabling our bodies to remain flexible, resilient, and energetic— but as we age, our silica levels steadily decline. Silica supplementation can be an aid in supporting healthy bones, joints and cartilage, skin, nails, hair, teeth and gums.
It's believed that silica supplementation may be a key factor in helping us maintain a healthier, more youthful, and pain-free body— and in reducing the body's natural recovery time.
Silica And The Bones + Joints
Calcium and Vitamin D alone are not sufficient for bone growth, density, strength, and flexibility. Silica, along with other trace minerals found in this formula, is needed to strengthen bones and increase collagen production. Cellfood Essential Silica Formula contains easy-to-absorb silica plus all the needed additional trace minerals.
Silica And The Skin, Hair, Nails, Teeth + Gums
Studies show that without adequate silica, the body cannot maintain optimum skin elasticity, strong hair, nails, teeth and gums.
Silica And The Heart
Studies confirm that with age, silica disappears from the aorta, the heart's key blood vessel— thus weakening its critical connective tissue, and resulting in a greater cardiac risk.
Silica And The Brain
Silica levels decrease with aging and therefore may be needed in larger amounts by the elderly. Studies show that silica counteracts the effects of aluminum on the body and therefore may be important in supporting neurological health.
Ingredients:
Contains Cellfood Silica proprietary blend and pure silicon.
Directions For Use:
Shake bottle gently before using. Take 15 drops in 8 ounces of purified water or juice twice daily. May also be used after strenuous physical activity. No refrigeration required.
4-ounce bottle = 40-day supply
Cellfood Essential Silica Formula comes in a 4 ounce unbreakable bottle, which when taken as directed will last for 40 days.
Customer Feedback
"Pain from my inflamed joints gets pretty severe, but I dislike taking pain-killers that make me feel drowsy and knocked out all day. I've always preferred natural remedies whenever possible. Your Cellfood Silica product is a wonderful find! It helps me function without pharmaceutical medications. When my pain is the worst I double the Cellfood Silica dosage— and it works!
GH— Scottsdale, AZ
"After two months of taking Cellfood Silica, I notice that my both my teeth and nails seems stronger. I recommend this product very highly."
EF— Cody, WY
"After 20 years of smoking cigarettes, drinking alcohol and drug
addiction, my immune system finally got to the point where it wasn't able to eliminate the poisonous toxins from my body. As a result, a growth appeared and began to physically eat a hole through the cartilage of my nose. I constantly experienced flu-like symptoms, I had no energy at all— and any food with sugar made me sick and sleepy for two to three hours at a time.
"After 3 1/2 weeks of taking Cellfood Silica internally and using
Cellfood topically, the growth has completely disappeared and the cartilage is healing. I now have an incredible amount of energy, and for the first time in four years I can now eat foods containing sugar. Thank you for this exceptional product."
KR— Clearwater, FL
"Cellfood Essential Silica has now become the foundation of my
bone strengthening program. At the same time, I am very gratified for the exceptional energy levels it is providing me."
LT— Encinitas, CA
About Lumina Health Products
Lumina Health Products identifies, develops, markets and distributes cutting-edge health supplements to a rapidly growing base of natural food retailers, health professionals and clinics throughout the U.S., Canada, and around the world.
Our company houses its administration, production, warehousing and shipping operations in a new state-of-the-art facility in the eastern corridor of Sarasota, Florida. A team of administration and production employees are trained continuously in all phases of the company's operations, and play an integral role in evaluating and refining all of our procedures.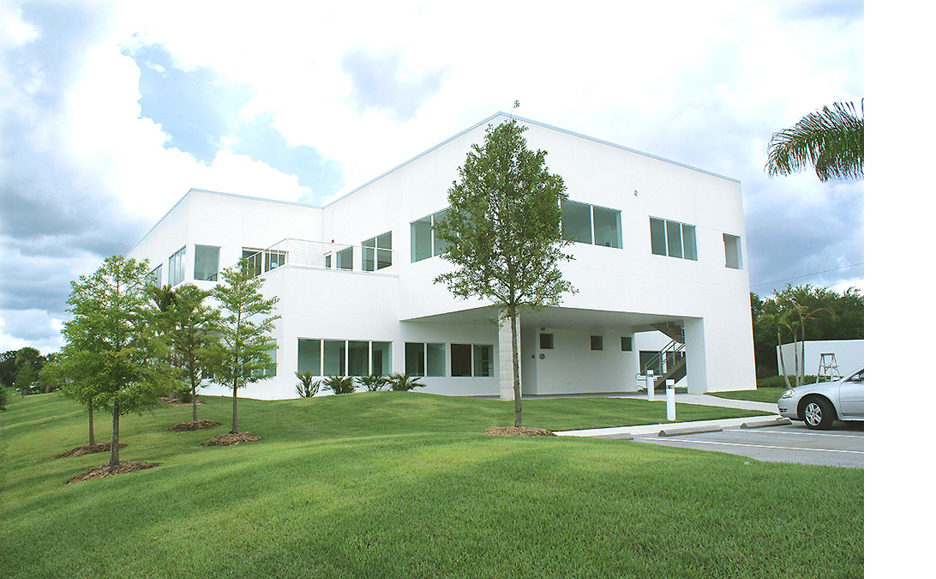 Our company is poised to bring a wide range of products to our markets. The focus of our efforts is a leading-edge dietary supplement called Cellfood— a unique concentrate that provides oxygen, hydrogen and vital nutrients to the body. Cellfood is joined by six compelling products— Cellfood Oxygen Gel, Essential Silica Formula, Natural Weight Loss Formula, DNA•RNA Cell Regeneration Formula, 100% RDA MultiVitamin Formula, and SAM-e Liquid Formula+.
In order to make our growth as purposeful and sustainable as possible, we foster a culture of cautious, steady development and incremental change. When we bring products to market, we support them with solid educational literature, point-of-purchase tools, clear and accurate labelling, and comprehensive customer support. On the other side of the equation, we hold our suppliers to the highest standards of quality and accuracy.
In the years ahead, we look forward to continuing our growth, our development and, most importantly, our learning— all for the purpose of bringing a continuing flow of compelling products to those who need them most.
More Detail