Bupleurum & Peony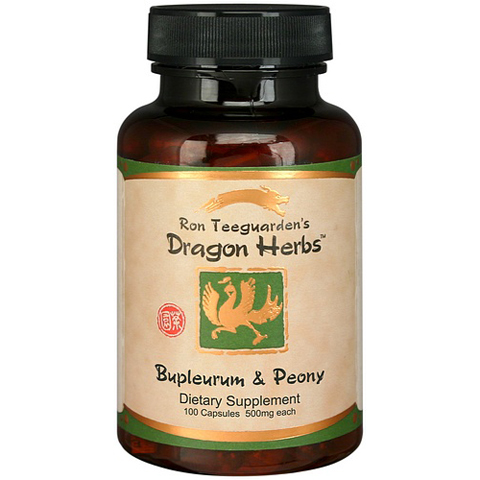 click to enlarge
Bupleurum & Peony
Dragon Herbs
100 capsules 500 mg each
---
Natural Woman™ - Bupleurum & Peony Combination

This traditional formulation is primarily used by women to support healthy hormone balance and establish physiological and psychological balance. It is used to support the regulatory functions that maintain the menstrual cycle. It has the additional function of supporting emotional balance. For that part of the month "when nothing's right." This formulation has been used for centuries with great success. This is the classical "Bupleurum & Peony Combination" made with premium grade herbs. It has been called "Man's best friend." Natural Woman™ supports a normal, healthy attitude during PMS. It has been used to relieve mild pain and discomfort. It can help quell mild nervous irritability, stress and frustration associated with the premenstrual and menstrual period.
In addition to these benefits for premenstrual and menstrual women, Natural Woman™ helps nurture blood and supports the Kidney. By warming the Kidney function, this formula tends to support healthy female libido, metabolism and vitality.
Traditional Function: Nourishes blood, supports menstruation, stabilizes Shen. Supports functions associated with premenstrual balance. Provides mood support to premenstrual and menstrual women.*
Who Can Use It? Women who wish to support their female cycle. Those women who experience mild mood changes, cramps, and edema associated with the menstrual cycle.
Concentration: 7:1
Specifications: 100 capusles, 500 mg each
Ingredients: Bupleurum root, Dang Gui root, Dried Ginger rhizome, Chinese White Peony root, Bai-zhu Atractylodes rhizome, Poria sclerotium, Tree Peony root bark, Chinese Licorice root, Chinese Mint leaf, Gardenia fruit.
Other Ingredients: Vegetarian capsules**, rice powder.
Usage: Take 3 capsules, 2 times per day or as directed by a healthcare professional.
**Pullulan caps 100% natural, water- soluble polysaccharide produced through a fermentation process; vegetable origin; non-GMO; no starch, preservatives or chemical modifications; gluten free.
Remember Ron Teeguarden's "First Rule of Tonic Herbalism," summed up in a single word – Compliance. If you don't take the herbs, they won't work."