Coconut Milk Powder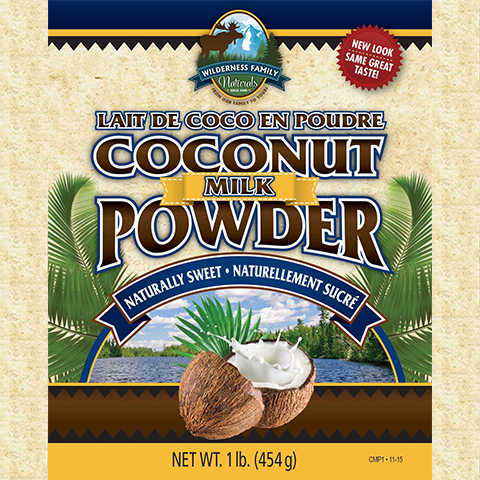 click to enlarge
Coconut Milk Powder
Wilderness Family Naturals
---
Coconut Milk Powder | Organic

Wilderness Family Naturals' Certified Organic Coconut Milk Powder is completely vegan and non-dairy. It is also soy-free and gluten-free. Many coconut milk powders (including our conventional Coconut Milk Powder) contain sodium caseinate (often called casein), which is a dairy protein, as an emulsifier. Our Organic Coconut Milk Powder does not contain sodium caseinate and instead contains an organic, non-dairy emulsifier. It is 97% coconut milk and is comprised of only 3 ingredients. This is an excellent milk for those with lactose intolerance and milk allergies as well as those simply wanting to avoid animal milk.
Wilderness Family Naturals' Organic Coconut Milk Powder contains dehydrated coconut milk that is minimally processed to preserve naturally occurring enzymes, micronutrients and flavor that is natural to coconuts. This coconut milk powder does not contain any added sweeteners. It does contain over 64% coconut oil which has medium chain fatty acids for which coconut oil is famous....
Our Organic Coconut Milk Powder is flexible and economical - you can make as little or as much coconut milk as you need and with the added convenience of a long shelf-life. It is there whenever you need it without getting lost in your refrigerator and spoiling! This Organic Coconut Milk Powder makes getting clean, rich coconut milk fast and easy by simply adding hot water. It is ideal for recipes that call for coconut milk or cream such as curries, puddings, desserts, ice cream, and beverages like the popular Piña Colada or tropical smoothies.
Because this product is minimally processed, color, texture, taste and smell may vary slightly from batch to batch. This product can have a tendency to clump but you can break up the clumps without problem.
Ingredients: Organic Dehydrated Coconut Milk, Organic Maltodextrin, Organic Acacia Fiber (does not contain Sodium Caseinate).
Note: many coconut milk powders contain as much as 60% maltodextrin to lower costs. Ours contains less than 3% maltodextrin.
Country of Origin: Vietnam

Directions For Use: Dissolve Organic Coconut Milk Powder in hot, purified water. The more powder used the richer the milk. To make light milk: mix ½ cup Organic Coconut Milk Powder with 1 cup hot water.
To make milk: mix ¾ to 1 cup (depending on desired richness) Organic Coconut Milk Powder with 1 cup hot water.
To make cream mix 1 ½ cups Organic Coconut Milk Powder with 1 cup hot water.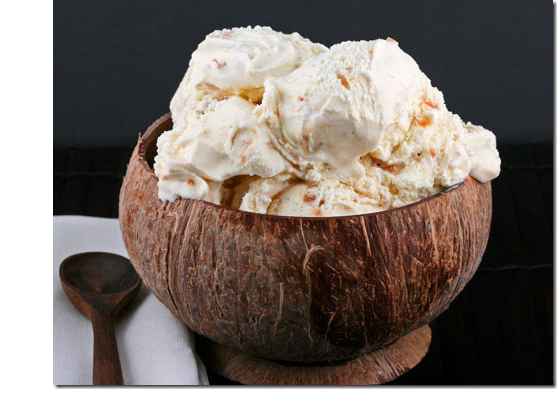 How To Make Coconut Pudding And Yummy Coconut Ice Cream!
To make a thick rich pudding take 1/2 cup of the coconut milk powder and 1/2 cup of warm/hot water. blend well. Then add an additional 1/2 cup of powder until it is blended. Keep doing this until you have added between 3 and 4 cups of the coconut milk powder. Place this in the refrigerator for about 24 hours. It will be a delicious pudding you will love. If you freeze this, it will not crystallize but rather turn into a soft serve ice cream.

Since this is the coconut milk without the moisture, you can control when you make a curry, pudding, or sauce just how rich and thick it will be. Many people who use coconut milk a lot in the kitchen prefer the coconut milk powder for this reason.
Curry Dishes
To make a Curry simply stir fry your veggies until done. Add coconut milk powder to the liquid in the pan a little at a time until you have a rich, thick coconut gravy. Be careful not to add too much, as coconut milk powder will thicken quickly. Taste and adjust spices.
Southeast Asian Vegetable Dip
8 servings :
10 minutes to prepare
1 tsp Soy Sauce
1/4 cup Sweet Chili Sauce
1/2 cup Peanut Butter, Crunchy
1/4 cup Coconut Milk Powder
2 medium Carrots, cut into chunky sticks
4 sticks Celery, cut diagonally into thick slices
1 Lebanese Cucumber, cut into thick sticks
1/2 cup Water, boiling

1) Place peanut butter, water, coconut milk powder, soy sauce and chili sauce in tall jug.

2) Mix with hand held blender till smooth. Refrigerate for 2 hours.

3) Place dip into 2 cup serving bowl on large platter. Surround with cold crisp vegetables.

Nutritional Information (Per Serving)
Carbohydrate 8.2
Dietary Fiber 2.7g
Energy (cal) 150cals
Energy (kj) 625kj
Fat 11g
Protein 4.5g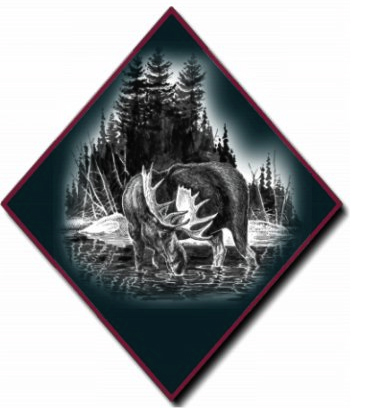 About Wilderness Family Naturals

Wilderness Family Naturals is here to serve you from the pristine wilderness of Northeastern Minnesota. We are located on the North Shore of Lake Superior at the edge of the Superior National Forrest, in an untouched, unpolluted land teaming with wolves, moose, beaver and bald eagles. This area of the United States has some of the purest water and freshest air in the entire country and the soil here has never been depleted by farming or contaminated by industry. For over 20 years Ken and Annette have purposed to live clean healthy lives, believing that a diet with nutrient dense foods is key.

Initially, Wilderness Family Naturals began in the home of Ken and Annette Fischer, 20 miles from phone lines, electric lines, septic systems, indoor plumbing or plowed roads. In 2000, from the peace and quiet of the wilderness and with the help of their children, they began supplying healthy, nutrient dense foods over the internet. For the first 3 years WFN, which began as a simple family business, grew substantially as they worked to bless people with healthy foods and supplements.

Soon they were forced to move to a small town about 20 miles away where they could have UPS and US mail service and the ability to hire employees. Today, Wilderness Family Naturals is in the neighboring town of Silver Bay, MN and employs close to 30 people. It is still run by Ken and Annette Fischer; however, many wonderful people from the surrounding community come each day to help serve you.

Wilderness Family Naturals was created to help anyone who is looking for high quality, healthy food.
More Detail