Coconut Spread | Coconut Butter | Organic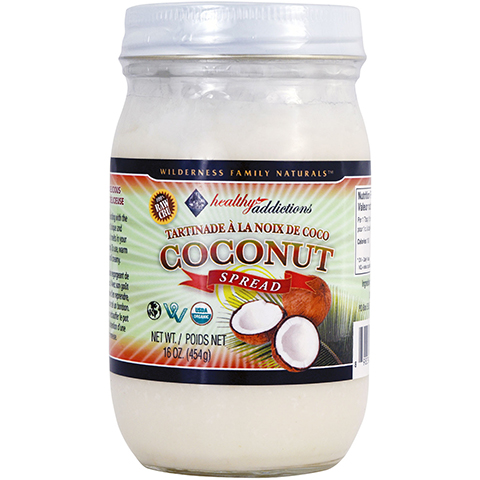 click to enlarge
Coconut Spread | Coconut Butter | Organic
Wilderness Family Naturals
16 fl. oz - Jar
---
Coconut Spread | Coconut Butter | Organic

This delicious coconut spread is made by first drying the coconut at low temperatures and then grinding it into a paste. Our manufacturers in the Philippines do a special processing of our coconuts so the temperature remains low and this spread and our dehydrated coconut can be considered "raw".

Standard coconut is blanched at 170-180 degrees F and dried at temperatures between 160 and 170 degrees F. Our manufacturers keep the temperatures around 103 degrees F and do not blanch the coconuts.

Wilderness Family Coconut Spread is shelf-stable without needing preservatives.

Like natural peanut butter or almond butter, the oils in the coconut spread will naturally rise to the top of the jar as it sets. It is also important to understand that this oil will turn to a solid at temperatures cooler than 76 degrees F. Therefore, to use this spread you will want to lightly warm the jar (if it is cool in your home, below 76 degrees) and you will need to stir it with a knife to remix the oils into the paste. View the Label for Coconut Spread.

More About Coconut Spread

There are absolutely no additives in this coconut spread. It looks like white icing and has a light sweet coconut taste. In fact, you can add a bit of stevia or natural sweetening and make your own natural, low carbohydrate frosting. It mixes well with almond or other nut butters and tastes great on apples or celery. Other ideas:

By adding a natural raw sugar and natural chocolate you can make a chocolate frosting.
By adding dried fruit and "whizzing" it in the blender with a little coconut milk, you can make a delicious fruit spread.
Some people like to use it in their sauces and spreads for fruit or vegetable salads as it adds the flavor of coconut and will greatly thicken purees.
Some Beautiful Recipes Using Coconut Spread

In Jan London's book, "Coconut Cuisine," she used the coconut spread a great deal in her dishes, along with coconut milk and coconut cream, coconut oil and the freeze dried flakes.
Outrageous Apricot Coconut Spread
Ingredients:
1 cup dried apricots
1/2 cup hot water
1/3 cup Coconut Cream
1 tablespoon Coconut Spread (well blended)
1/8 teaspoon ground cloves
1/8 teaspoon nutmeg

Directions:
1. Place apricots in the water and let stand for 30 minutes until they soften.
2. Drain and reserve water.
3. In a food processor, puree all the ingredients including the soaking water.
4. If more sweetness is desired add a touch of stevia.
Variations & Notes

This spread is truly outrageous. Serve with pancakes, or bread, or over puddings or porridge, as pie filling for a pie crust in the raw or simply alone.
Beautifully Baked Apples
Ingredients:
Apples, a mixture of Coconut Spread, Sesame Tahini, Raisins, cinnamon, and Sea Salt

Directions:
1. Remove the core from the apples including the seeds without piercing the bottom of the apple.
2. Fill each apple with the mixture.
3. Bake at 350 degrees F for 30-40 minutes.
Variations & Notes
If you prefer raw foods, try using this as a spread on your fresh apples and other fresh fruits.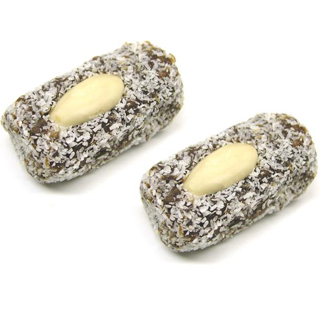 Date Nut Treat

Ingredients:
1 large Madjool date
2 Tbsp Coconut Spread, well-blended
2 or 3 Walnut halves, finely chopped
Freeze-Dried Coconut

Directions:
1. Remove the pit from the date.
2. Dice the date and combine with the chopped walnuts and blend in the coconut spread.
3. Form into 1 or 2 firm balls.
4. Roll the balls in coconut flakes.
5. Refrigerate.
Avocado Spread
Ingredients:
1 avocado
¼ cup onion, diced
1 tbsp Coconut Spread
juice of 1 lemon or to taste
2 drops Stevia, clear liquid
Few pinches ground cumin
Sea Salt

Directions:
1. In a bowl, mash avocado pulp with a fork. Blend in the coconut spread and add the onions.
2. In a cup, combine lemon juice with stevia, cumin and sea salt.
3. Combine all ingredients and blend well. Adjust seasonings to taste.
Variations & Notes
Serve as a sandwich with lettuce, sprouts, and tomato, or as a dip for raw vegetables. Servings: 1-2.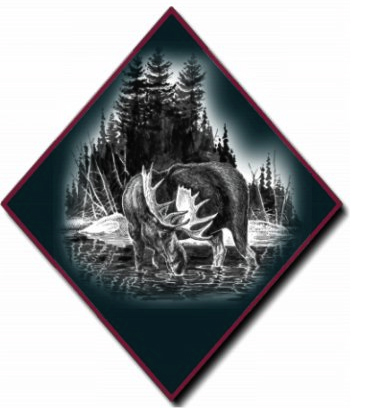 About Wilderness Family Naturals

Wilderness Family Naturals is here to serve you from the pristine wilderness of Northeastern Minnesota. We are located on the North Shore of Lake Superior at the edge of the Superior National Forrest, in an untouched, unpolluted land teaming with wolves, moose, beaver and bald eagles. This area of the United States has some of the purest water and freshest air in the entire country and the soil here has never been depleted by farming or contaminated by industry. For over 20 years Ken and Annette have purposed to live clean healthy lives, believing that a diet with nutrient dense foods is key.

Initially, Wilderness Family Naturals began in the home of Ken and Annette Fischer, 20 miles from phone lines, electric lines, septic systems, indoor plumbing or plowed roads. In 2000, from the peace and quiet of the wilderness and with the help of their children, they began supplying healthy, nutrient dense foods over the internet. For the first 3 years WFN, which began as a simple family business, grew substantially as they worked to bless people with healthy foods and supplements.

Soon they were forced to move to a small town about 20 miles away where they could have UPS and US mail service and the ability to hire employees. Today, Wilderness Family Naturals is in the neighboring town of Silver Bay, MN and employs close to 30 people. It is still run by Ken and Annette Fischer; however, many wonderful people from the surrounding community come each day to help serve you.

Wilderness Family Naturals was created to help anyone who is looking for high quality, healthy food.

More Detail