Coconut Vinegar With Raw Wild Honey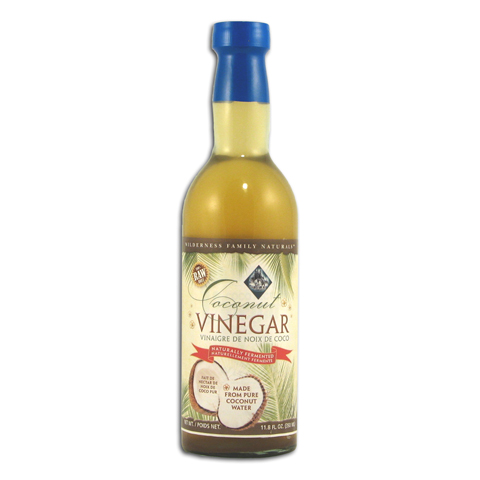 click to enlarge
Coconut Vinegar With Raw Wild Honey
Wilderness Family Naturals
---
Coconut Vinegar With Raw Wild Honey


Our coconut vinegar is made from the sap of the coconut tree. This sap is called Tuba. Tuba is collected from the stem that "feeds" the coconuts. A "Tuba Collector" climbs to the top of the coconut tree and clips the stem that contains flowers and baby coconuts. Then a collection vessel is hung from the tree and the stem placed so the sap will run into it. Every day a collector travels to collect the sap from each tree.

Coconut Vinegar With Raw Wild Honey is a filtered and pasteurized coconut vinegar with the additional ingredient of raw honey comes together to make a truly wonderful combination. To make a delicious dressing all you need is your choice of spices and a little oil. When making a hot toddy, just add a tablespoon or two to hot water.

Once collected, the sap (or tuba) is allowed to ferment into a natural coconut vinegar. Natural fermentation takes 45-60 days. Unfiltered and unheated, it is then bottled and sealed fresh to protect its goodness. The color of the vinegar changes as it ages, from cloudy white to light yellow to a clear light brown as it further matures.

As the vinegar ages, sediments will appear at the bottom. Film and coin-like gel will also appear and eventually become the "mother vinegar." They eventually thicken and float. This is a natural characteristic of natural coconut nectar vinegar and to savor its natural goodness, you will want to shake it well before using.

We also offer coconut vinegar that is sweetened with a natural, raw, wild honey. This honey is made from the flowers of coconut, papaya, mango and other tropical plants. The honey-vinegar blend is delicious for those who do not like the tartness of vinegar. This vinegar has been filtered and pasteurized, which is necessary because the added raw wild honey would cause it to become too fermented.

This vinegar is produced and processed at a coconut plantation in the Philippines. It contains no water, no added sugar, no preservatives and is chemical-free. This coconut vinegar works very well in dips, salad dressings and mayonnaise recipes.
Recipe For Coconut Vinegar Dip/ Base

16 oz cultured sour cream, yogurt or coconut sour cream
8 oz coconut cream
1/2 cup to 3/4 coconut vinegar ( add enough to make it the right consistency. If I want a dip I use about this much, if I want a salad dressing I use more vinegar).
Brittany Natural Sea Salt to taste
This is the base. From here I sometimes add roasted tomato and basil with some freshly cracked pepper or cayenne for a little zip. Sometimes I a
dd dill, onion and garlic for a nice dill dip. Marjoram and Thyme are nice, as well. So are packaged blends. I have been really pleased with this base, and everything I add for spices has turned out nice.
Coconut Vinaigrette

1/3 cup good oil
(Olive oil, sesame seed oil, warm coconut oil, natural palm oil)
2 Tablespoons coconut vinegar
1 teaspoon minced garlic (pressed to a paste)
1-2 teaspoons grated fresh ginger root (or 1/4 teaspoon powdered ginger)
1 teaspoon sesame seeds, ground flax seed etc.
1 tablespoon chopped green onion
dash of cayenne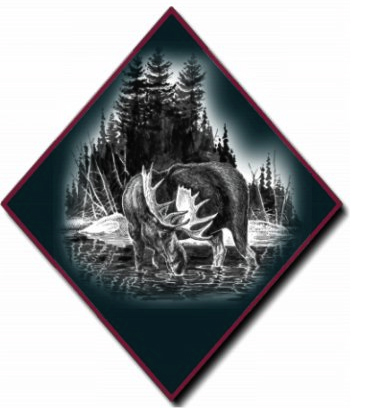 About Wilderness Family Naturals
Wilderness Family Naturals is here to serve you from the pristine wilderness of Northeastern Minnesota. We are located on the North Shore of Lake Superior at the edge of the Superior National Forrest, in an untouched, unpolluted land teaming with wolves, moose, beaver and bald eagles. This area of the United States has some of the purest water and freshest air in the entire country and the soil here has never been depleted by farming or contaminated by industry. For over 20 years Ken and Annette have purposed to live clean healthy lives, believing that a diet with nutrient dense foods is key.

Initially, Wilderness Family Naturals began in the home of Ken and Annette Fischer, 20 miles from phone lines, electric lines, septic systems, indoor plumbing or plowed roads. In 2000, from the peace and quiet of the wilderness and with the help of their children, they began supplying healthy, nutrient dense foods over the internet. For the first 3 years WFN, which began as a simple family business, grew substantially as they worked to bless people with healthy foods and supplements.

Soon they were forced to move to a small town about 20 miles away where they could have UPS and US mail service and the ability to hire employees. Today, Wilderness Family Naturals is in the neighboring town of Silver Bay, MN and employs close to 30 people. It is still run by Ken and Annette Fischer; however, many wonderful people from the surrounding community come each day to help serve you.

Wilderness Family Naturals was created to help anyone who is looking for high quality, healthy food.
More Detail